Recently I had the opportunity to meet up with the writer of the book "Aesthetic sustainability", Kristine Harper. My danish readers have allready been introduced to the book, but now it is time to let the world get to know about the book and its inspiring concept.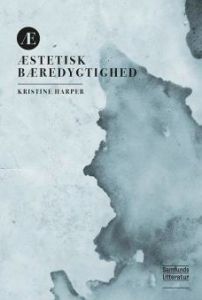 The awesome book called "Æstetisk bæredygtighed", which means "Aesthetic sustainability".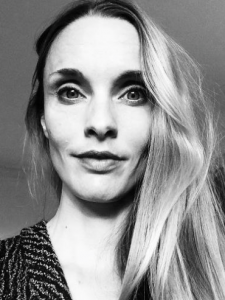 And the writer Kristine Harper. Beautiful inside out -and with LOTS of brain!
Kristine wrote the book during her maternity leave (yes, some people just have supernatural powers)! Besides having accomplished the hard work of having kids, and writing a book she also teaches at KEA, which is a designschool in Copenhagen.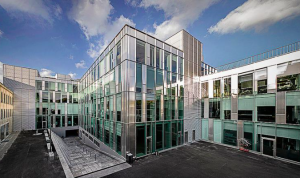 Say hello to KEA. Looks sharp at the outside, so it matches up with the knowledge inside of the box.
I asked Kristine about a whole bunch of stuff (I was of course totally exited about meeting someone who was and is just as geeky as I am, when it comes to fashion-knowledge), and you can read the questions and answers below -Enjoy:-)
How did you get the idea about aesthetic sustainability?
"I have been working within the field of aestetics a long time, especially how to understand aesthetics on a philosophical level. There has been a lot about aestetics in art, but not so much about aestetics in fashion and design".
Kristine explains, that when she was teaching students at KEA she often felt that everything was connected and suddenly she could see how to link aesthetics together with sustainability. The reason why Kristine decided to write the book, was ofcourse because of the lack of knowledge in the area, but also because she wanted a book that could contribute with methods, that not only introduced the reader to new approaches and theories on a meta-level, but actually gave the reader hands on methods, that easy could be implemented in the designprocesses on the practical level.
Do you think this theory can be used with any target group?
"No, not yet. Right now it is primarily first movers, who are open towards sustainability. They understand the value of fixing used clothes, but I hope that the mainstream consumer will follow this way of consuming eventually".
Is there a theory you are more inspired by than others?
Kristine explains that she has always been attracted to questions about the sublime and the more traditional beauty. The books called "Sustainable design" and "Emotional and endurable design" have inspired Kristine a lot, but the project called "local wisdom" was also an eyeopener.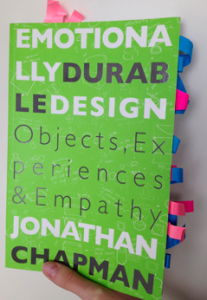 Why is your book important for the world?
This book is important because the world simply need a book like this right now. Kristine understood this after several people, working in the industry, kept contacting her and wanted to get to know more about the concept "sustainable aesthetics". This approach had the power and ability to be used on a strategic level, which the world was missing out on.
If you could decide the next question or answer –what would it be?
"Maybe I would like to say something about the idealism behind the book. That aesthetics are important for the human race. We need to experience through our senses and get the senses stimulated. We get nourished by the aesthetic experiences". So we simply feel good in beautyful surroundings and it is good for our own wellbeing.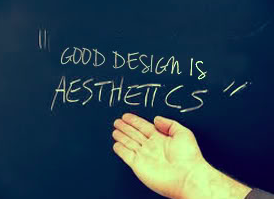 "Everthing around us effects us and the way we feel about ourselves. So the objects we have can be almost magical. They can give a certain feeling or make sure we get in a certain mood. But some people needs to get awaken on the aesthetic level. Our culture and society doesn´t really recognize the importance of aesthetics. We are very rational"!
Do you have any favourite items and why have they become "favourites"?
"I am a real vintage-lady. I love unique items that have a history. Maybe I like a certain pattern, because it looks balanced and in harmony". For Kristine it is not only about the emotional attachment to the item, it has to appeal through its aesthetics. Kristine showed me her bag during the interview, which was made out of leather used as patchwork. Her favourite leather jacket was also made out of patchwork leather, so Krinstine definately loves something about leather as material and the construction of patchwork. And the reason why she has this thing for patchwork leather would be something I would love to dive into, but that is a whole other story:-)