…is ALWAYS through the consumer!
Do you want your brand to be represented on the biggest and most outstanding runways all over the world? And do you want front-row audience to wear your latest design?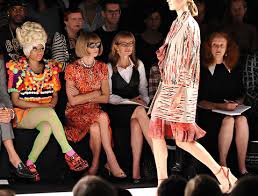 Then you have to create a successful fashionbrand and the best (and easiest and strongest and most secure) way to do that -is by knowing your core-consumer.
So how well do you know your consumer? Most fashionbrands have some kind of idea about who is buying their clothes and products, but not many brands take time to research and dig into the world of their consumers needs, and that is a shame. Because what happens when you understand what your consumer is longing for? You  get unique information about which products to create!
You are creating a visual message
During my studies in communication the most important thing I learned was: Your message is worth NOTHING if the recipient doesn´t get it! And in my opinion you should look at clothes and fashionproducts as visual messages. It is our everyday communication- tool, which we use to tell a story about who we are, how we perceive ourself and how we want others to perceive us.
So when the designer is creating a new dress, she or he is creating a visuel message. A message that the designer hope will be perceived as intended (like "this dress is THE most gorgeous dress ever made"), BUT that is not always what happens. Fashionbrands are not all a success and they don´t make successful fashionproducts all the time, and why is that?
The fashionbrands simply doesn´t offer the consumers what they need and want! So why not try to increase your chances to succeed as a fashionbrand? Why not create products, which the consumer wants and buys every time, because that IS possible! Just take a look at some of the successful fashionbrands out there: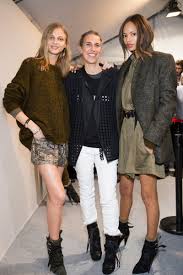 Isabel Marant knows how to create the products her consumer is longing for, and she does it again and again and again!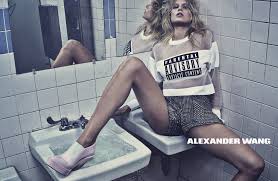 Alexander Wang is also a designer who knows how to transform a mood, a feeling, and a vibe, that the consumer group wants in their life.
But you don´t have to own the talent of Isabel or Alexander to make a successful fashionbrand. You just have to pay attention to the consumer. Find out who she or he is. Today that is not always easy because of our multiple identities (which means you can do yoga, crossfit and and eat cake on the same day). So instead of thinking about the traditional characteristics to describe your consumer, focus on actions and interests.
Which music do they listen to?
Which kind of parties do they go to?
Who are they inspired of?
What attracts them?
What fascinates them?
The knowledge of your consumer is the key to you success as a fashionbrand. Get to know who she/he is and get blown away by the results!